Indianapolis Web Design & Development Made Simple
Together we will build a great website
The Future of Web Design in Indianapolis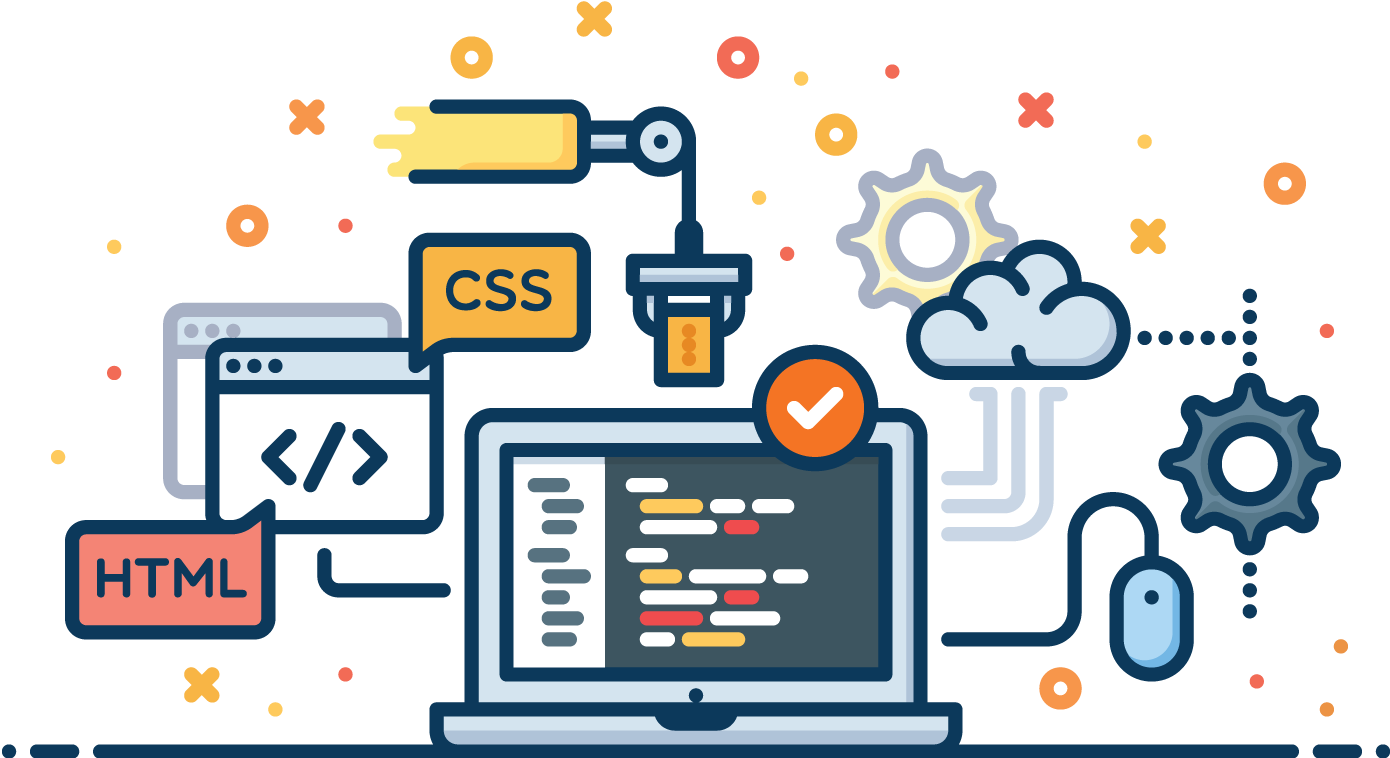 The importance of a great website design has become essential in the growing information age. Whether you're an artist, business, or brand, a well-designed website portrays the message you are sending to consumers. If you are seeking an experienced team of web design and development specialists to build a new website or bring your current site back to life, then you have come to the perfect place! Firefly's web design team has built hundreds top of the line websites that yield a high return on investment rate. Our main focus is to deliver you a website that will help you achieve your overall goals.
Receive Your Free Website Analysis
What Type of Website Are You Seeking to Design?
With over a dozen team members specializing in web design and development, Firefly is competent in delivering you results. Whether you're a local artist, small business, or an enterprise, we have the capabilities to deliver your vision into reality.
Top 4 reasons why your web design matters
Your Website Sets Your First Impression
First impressions happen in the blink of an eye in the online world. In less than two-tenths of a second, to be exact. According to eye-tracking research completed at the Missouri University of Science and Technology, there is little margin for error when it comes to capturing an online audience.
This seemingly fickle approach to website viewing is common across the web user population. But with so many businesses clamoring for consumers' attention, you can't blame web users for their lack of patience.
Considering the user's experience and perspective is an important part of website creation. Here are several points that you will want to keep in mind as you engineer your site:
Choose Quality Design Elements
Web design is where you can allow the personality of your company to shine through. But it is so much more than a statement of individuality. Take a look at the sections users showed the most interest in during the Missouri University study. This is the average amount of time spent viewing choice areas of the website:
Website logo (6.48 seconds).
Primary navigation menu (6.44 seconds).
Website search engine (a bit over 6 seconds).
Main statement image (5.94 seconds).
Each of these aspects leans heavily on design quality. Invest in these key building blocks to keep your visitors staying longer on your website. They'll get to know both your brand and your website better when the web design is thoughtfully executed.
Loading Speed Matters
If it takes less than a second to earn a first impression, maintaining a quick-loading site is imperative. Not only does an efficient site improve user experience, but it keeps visitors around long enough to actually have them view your site.
Data collected from public polls and industry insiders such as Google show that mobile internet users are especially finicky when it comes to loading speed. Mobile sites that take over three seconds to load are toast, with 53 percent of web users moving on to view other, hopefully, faster-loading, options. Always prioritize site-loading optimization for both your sake and the sake of your site visitors.
Avoid Security Misunderstandings.
With the rise of malware and viruses, web users have become wary of the "Not Secure" warnings that Google tacks onto many outdated website URLs. Simply seeing this warning in the address bar as a site loads is enough to put a visitor off your site entirely. One study showed that 64 percent of web users chose to leave such websites immediately. Many expressed to the researchers that they feared the "Not Secure" warning meant the site had been hacked or was a scam.
If your site is still using the outdated HTTP protocol, web users are likely to see a "Not Secure" message in the address bar. Or, if they have installed antivirus software, they might not be able to view your website at all. You can prevent this frustrating result by updating your site connection to HTTPS instead.
Create Interesting Content.
Just like with web design, web content is a great way to express your business's personality. It is also an opportunity for you to gain the trust of visitors by offering helpful information.
If we go back to the Missouri University of Science and Technology study, we'll find that the average time spent hovering over webpage content was 5.59 seconds. In terms of user engagement, that is an eternity.
Admittedly, that only allows for about a paragraph of reading. So, to maximize the quality of your visitor's first impression, choose key concepts you want your visitors to associate with your business and include them as bolded headings. They will be able to understand the gist of your brand's offerings by glancing at the page. A powerful mission statement perched at the top of your main page can also ensure visitors will absorb this important message.
Put Your Best Foot Forward.
In the end, making a profound first impression comes down to how much you care about your user's experience on your website. With such little time to capture the eye of visitors, it truly pays to invest in website design.
Your Web Design Reflects the Quality of Your Brand
Designing a quality website is no longer optional for modern businesses. Rather, it is an essential component of brand marketing. Have you thought about the message you want to send clients through your web design? Here are a few core concepts to keep at the forefront of your design plan:
1. This is your online identity
A website is a modern business card. The colors, the font, the layout--your web design needs to create a connection between your brand and your online presence.
Keep in mind that your website is not just your business's online identity. In fact, for many potential customers, your website may be their first and only exposure to your brand. When the design of your site aligns fully with the qualities of your brand, you ensure the right message is passed onto site visitors.
2. Keep the errors to a minimum
Sure. Just because you misspelled Mississippi, doesn't mean your business can't be professional. But think about how you want a customer to perceive your brand and the message sloppy editing could send.
Taking the time to go back and double-check, ensuring your website is free of errors, says a lot about how you run your business.
It says that you pay attention to detail, and care about the little things.
That sends a powerful message to your potential customer. If you are a professional interested in delivering quality work, your website needs to show that through and through--right down to the finest details.
3. Mobile compatibility is key
Offering a mobile compatible version of your website is more important than ever before. Mobile internet usage has surpassed internet access via desktop computers and as of 2018, 3.7 billion global web users accessed the internet using a mobile device. Current projections suggest a rise in mobile internet access in the future.
Mobile web users are an essential part of any brand's target demographic. Designing a mobile-friendly website will reflect that your brand understands and is receptive to the needs of its mobile clients. You can check to see if your website is currently mobile-friendly by using Google's mobile-friendly test.
4. A user-friendly site for a user-friendly brand
Just as you would consider the layout of a brick and mortar location, you'll want to consider the layout and functioning of your web design.
Does your company promise efficient service? Then make sure your website loads quickly.
Does your brand pride itself in connecting with clients where they're at? Be sure to steer clear of complicated descriptions or condescending language.
Be upfront and make it simple for visitors to find out what your brand stands for and the services you offer.
Unless your brand is fairly hands-off in the realm of customer service, don't bury your contact information, either. If your brand values customer connection and feedback, let them know by facilitating easy communication.
Get it Done Right
Users will see your web design as a direct reflection of your brand's personality. Ideally, you don't want to cut any corners when it comes to engineering a brilliant website. Consider enlisting a professional who can deliver on what matters.
As you determine how to move forward with your site, consider aiming for a web design that supports the type of user experience your brand stands for. It will be a win for both you and your customers.
Your Website User Experience is Crucial
User experience (UX) describes how a person feels when they are interacting with your website through their electronic device. UX is about meeting the needs of web users who stop by your site.
Yes, your brand has a service or product to offer which can meet client needs, but have you considered that your web interface must also respond to the needs of visitors to your site? The experience users have while visiting your website plays a deciding role in their choice to either walk away or take action to buy, which leads into the first point:
Great Website UX Boosts Conversion Rates
 Great user experience can turn visitors into paying customers. It's as simple as that. If you have low conversion rates, poor UX may be the cause. Your web design should be drawing clients in with a positive user experience, not pushing them away.
Even if your brand has an amazing product or service, your slow-loading website or chaotic layout may curtail any interest users have in your brand.  Win the hearts of your customers by providing an efficient user experience.
Mobile Website UX Can No Longer Be Ignored
 Does your brand website have an application that delivers consistent browsing experiences, regardless of the device used? If not, your brand may be seen as archaic, out of touch with the current demands of a growing number of mobile web users. Maximize your exposure by catering to all web users, whether they are on a desktop at work or using their smartphone at the bus stop.
Attractive Design Increases User Engagement
 This leads back to increasing your conversion rates. As a brand, you must encourage user engagement by first engaging with them. Providing a visually stunning website that is enjoyable to navigate is the best way to do this.
Remember that web users are constantly being inundated with brands trying to grab their attention. Creating a pleasant user experience welcomes the user to pause on your website, interact, and get to know who you are as a brand.
What Makes a User Experience Great, Anyway?
A great UX is going to be all about the user. You can accomplish this by:
Knowing your brand demographics:


Building a user persona that outlines who your brand is aiming to connect with can provide direction as you plan your user experience vision.
Understanding how users move through your website:


Observe the way users are already engaging with your website. You can record this information by creating a flow diagram of user patterns. From here, you can create a sitemap, a hierarchy of all the pages on your brand's site, to inspire changes to the layout. Adjust your sitemap to compliment the way visitors use the site.
Maintaining consistency

:
Stay on brand by engineering a style guide that each contributor on your team can use. Not only will this enforce your brand's identity throughout the entire website, but it will help your users know what sort of experience they can expect from your company.
Website user experience should always be a priority for your brand. It directly impacts conversion rates, access to mobile users and customer engagement. Hiring a professional web designer means this crucial step in building your website will be taken care of.
Your Web Design Will Differentiate from Your Competitors
Marketing your business is challenging in a world saturated with competition. You have to stand out, but how? By drawing on your brand's distinctive image, of course!
Keywords, web design, customer reviews--they all come together to create a unique online footprint for your brand. To differentiate your brand from your competitors, try implementing these strategies:
Increase Website Traffic with Superior SEO
Get your website to the top of the search engine results by perfecting your site's SEO.
Brainstorm keywords related to your business; think about what you want your brand associated with.
Use your keywords to inspire titles and headlines throughout your site.
When you write content for your website, include your topic keyword within the opening paragraph.
Go ahead and use your desired keyword a few times throughout your content.
Not that many times. Three to five times is good--don't "stuff" your writing with the keyword to the point that it reads poorly.
Show Your Customers You Care
Your business exists to meet the needs of customers. Let them know you're there to help.
— Assist your customers by providing useful information within the content on your site.
— Talk about how you will meet their needs and what you can offer them.
— Make it a breeze to contact you. Showcase your phone number as a header on your website and your address, email, or other forms of contact as a footer.
Share Your Personality
If anything will be able to differentiate you from your competitors, it will be your personality. Your brand's persona can shine through when you choose quality, professional web design for your site.
— Is your brand fun? Is it elegant? Or maybe it's innovative? Determine what your brand stands for and build up an identity.
— Let your potential customers get to know the real you through the colors, style, and formatting used in your web design.
Flaunt Your Testimonials
Testimonials let visitors know that they can trust you. And being trustworthy will help both your brand and your website stand out.
— Be sure that your web design package includes a testimonial page so you can highlight the positive customer experiences clients are already having with your business.
— Place a link to your testimonial page on your homepage to draw attention to reviews written by happy customers.
Post a Call to Action
Once visitors have arrived at your site, encourage them to take an action that will connect them with you. A successful call to action can lead to higher conversion rates.
— Presenting an email newsletter subscription or inviting the customer to tag a friend on your social media page can be great ways to have them begin engaging with you.
— Try combining your company's mission statement with a call to action.
Create Great Imagery.
Since using a website is primarily a visual experience, including quality imagery on your site will help engage viewers.
— Steer clear of stock images. Instead, create your own set of photos that align with your brand image.
— You can express your brand personality through infographics and vectors, too!
— Think about what sort of mood you want your website to have and choose images accordingly.
Drawing inspiration for web design from your brand's image is a great first step, but be sure to keep the customer at the forefront. Even though distinguishing yourself from competitors can be challenging, picking marketing strategies that focus on serving the customer can make all the difference.
Ready To Grow Your Business From The Web?